The Williston Mile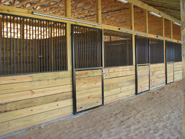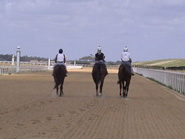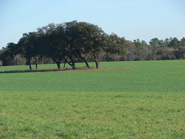 Train year-round • champion after champion • in tranquil Florida Horse Country
Premier Equine Facility
The Williston Mile, central Florida's newest training facility, is designed specifically for trainers and owners of Thoroughbred racehorses. Train year round in Ocala Horse Country, enjoying the temperate climate and rich soil, in the convenience of well-kept amenities.
This 337-acre development is primed to become the region's next elite Thoroughbred community. We invite you to be a part of it.
Features of the Horse Training Facility
Exceptional Track
Bolting out of the starting gate, the thoroughbreds easily take the first, extra-wide turn, as the crowd cheers from the viewing stand.
The Williston Mile racetrack was created for champions. To rave reviews from several local trainers and jockeys, the track was cultivated to match the specifications and quality of the world's most distinguished facilities.
This newly installed one-mile, 56' wide dirt racetrack lies at the center of The Williston Mile. In purchasing a lot, you will have ownership in this unique treasure.
More on the Racetrack at The Williston Mile
Real Estate Opportunity
A world-class track could be the backdrop for your training venture, breeding farm or country estate. Divided into 15 twenty-acre lots, with roads for safe travel throughout, The Williston Mile not only inspires success; it feels like home.
Excellent location provides for an easy drive to Gainesville and Ocala, while still in close proximity to beautiful Crystal River and the Gulf. Shop for feed in downtown Williston, negotiate with breeders in Ocala, and return home to your place at The Williston Mile.